With the busiest shopping day of the year only a few hours away it is time to start thinking about the gifts you will be giving. Thinking of great gifts for all of your loved ones is difficult. This article is a guide to help you find a great gift for the boater(s) in your life! I have separated the items into different categories depending on how much you are looking to spend:)
Under $1000
Inflatable Paddleboard: ($999) A day out cruising around will be even better if you can hop off the boat and get some exercise while exploring new areas. Inflatables are super durable and also roll up into a backpack making more room on the boat for all of their other toys. Or maybe your loved one enjoys the water but does not yet have a boat. Paddling is a great way to get out and enjoy the waterways, it also includes less maintenance and cleanup than a full size boat! (I heard that Flying Fish Paddle Sports is giving away a Flying Fish Board Co. Bermuda Inflatable! Find out how to enter here!)
Siren Marine: ($599) Technology these days is amazing. This awesome system can help them keep an eye on all of their systems when not on board. Temperature, bilge activity, water level, and location are just a few of the things they can check up on from their smart phone when they are away from the boat.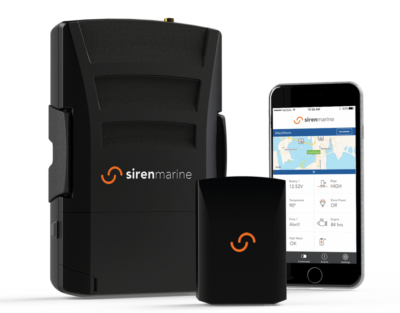 EPIRB ($400-$650): Safety first! God Forbid something were to happen search and rescue teams will know where to look. Having an EPIRB on board gives the owner of the boat and the family peace of mind.
Under $500
Magma Grill ($219): Days out on the water just got longer! No need to go in early for lunch or dinner. Cook-out right on the boat! (West Marine is having a Black Friday sale November 23rd-27th and the Magma Cabo grill is $90 off)
Ipad Mini:($340) An Ipad can serve as the central hub on a boat. It can be the GPS, weather radar, game board and movie screen. Just make sure you buy the iPad with a cellular option if they plan to use it for navigation.
Wifi Antenna:($350-$430) Getting internet on the boat is always a process. A WiFi antenna can boost the range that they can pick up wifi signals making for less pausing during Netflix movies on the boat!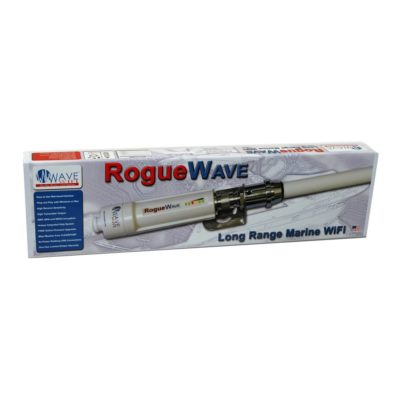 Paddleboard/Kayak mount: ($179)  Do they already have a board but no easy way to bring it on the boat? These racks connect to the outside of the railing, leaving more walk-around room. They are also padded to protect whatever kind of board they have.
SPOT Satellite GPS Messager: ($150) If you want your loved one to be safe but do not want to drop close to a grand this personal EPIRB is also great! They can send pre-written messages while out at sea and drop their location to a hand-selected group of contacts. It also has an emergency SOS feature just in case!
Towboat U.S. Unlimited Towing Membership ($149): Everyone has those days. Help them be prepared with a Towboat U.S. Membership with unlimited towing!
Fish Finder:($103) Here fishy fishy! Gift the gift of fresh fish. You may even get to enjoy this as much as the person you are giving it to. FYI this does not guarantee the skill of "catching". I know from experience.
Under $100
Filet Table:($99) Fits right in a rod holder and confines the mess of filleting a fish to just one easy to clean spot.
Sperry's: ($50-$160) Give the gift of the perfect boat shoe! Sperry's are non-marking and have great traction on wet and dry surfaces. No need to worry about slipping and even more importantly no dirty foot-prints to clean up at the end of the day.
Apparel from their favorite vloggers: Everyone has that favorite YouTube channel. If our channel is their favorite then they are awesome! If it is Sailing La Vagabond , Wicked Salty, or Sailing Zingaro,  they are still awesome! They will love repping their favorite creators' swag! (Our limited edition shirts will be available here from November 24th-December 5th)
Clothing and accessories with meaning: If they have a boat then they probably love the water. Companies such as Waterlust create clothing in sustainable ways and 10% of profits support marine science research and education. They will love that you helped support marine research in their honor! MgSurfline also makes woman's bathing suits and leggings out of plastic bottles, how cool is that? Sea Bags makes bags, wallets, laptop covers and much more out of recycled sails. Another company trying to make a difference is Bureo, they are making sunglasses out of recycled fishing nets. The meaning behind the product will excite them just as much as the physical gift!
Line Splicing kit: ($39) Splicing a line is a semi-permanent joining of two lines or two parts of the same line.Splicing can be used to make an eye in a line or to create a stopper at the end of the line. Owning a splicing kit can save your boat lover from spending a lot of money on new line or having to pay someone to splice pre-owned line.
Lure of the month: ($85 for 6 month subscription) The gift that keeps on giving. Every month a box of new lures shows up at their doorstep. You select the species of fish they like to fish for and every month they get new lures!
Sailors knife:  A sharp knife is a sailor's best friend. West Marine gives an awesome breakdown of what kind of knife is needed for the kind of use it will be getting. Sailing Today also tested many different brands and models on their performance and value. The Gerber BG Scout($20) was rated very high on both value and performance.
Yeti: ($30) These cups can keep your coffee hot all day or your ice frozen for hours. They come in many different sizes and getting them personalized can make this gift extra special… With the boat name perhaps? We always use Native Nut Meg for our custom etched Yeti's.
Lifeguard Hat: ($40) Most areas on a boat are not shaded. Lifeguard hats can help them make their own shade by protecting their face, neck, and shoulders!
Sunscreen ($14): Always a must! Raw Elements is our favorite! Organic ingredients that you can pronounce and it is free of Oxybenzone and Avobenzo making it reef safe as well as skin safe!
Lil Sucker ($8): Help them keep their drink upright and in place, even at super fast speeds!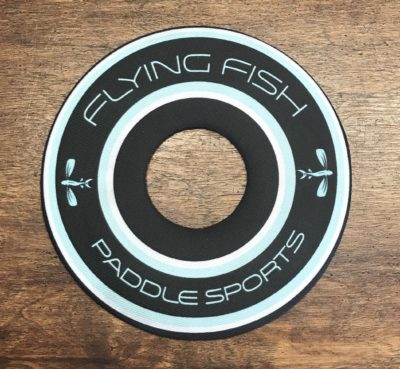 I hope this gave you some new ideas and eased the stress of Christmas shopping at least a little bit!
Thanks for reading 🙂
Sierra